Automatic Vehicle Identification
Regulate terminal traffic with Automatic Vehicle Identification to regulate the terminal traffic on the landside the Civil Aviation Administration (CAA) implemented a new system, using AVI. The taxi lanes are equipped with TRANSIT readers, which identify the taxis by reading the windshield-mounted RFID tag: Nedap's Window Button. All taxis are obliged to enter the terminals via the taxi buffer zones. The taxi dispatch system is operated from the taxi service centre located in the buffer zone where cameras watch the taxi queues and the pick-up points at the terminals.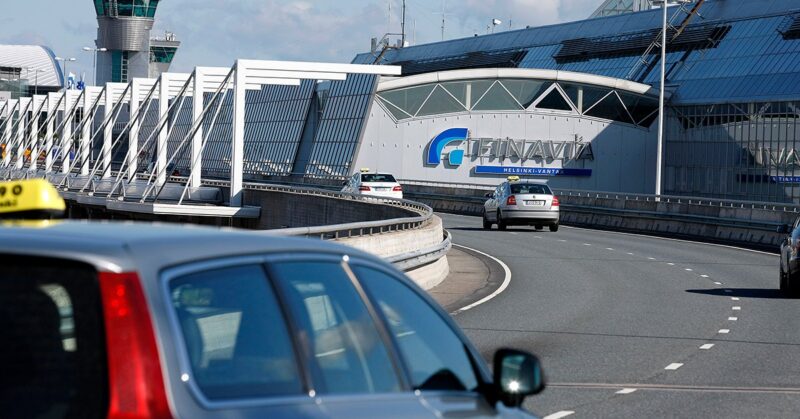 Taxi buffer zone
Because the buffer zone is located relatively far from the terminals there is no visual contact between the taxi queues. Therefor the taxis must be controlled by an AVI system, which automatically guide them from the buffer zone to one of the taxi queues.The system also provides important management information for planning and statistics.
The Helsinki-Vantaa taxi dispatch system operates similar to the ones on several worlds top airports. The installed system needed to meet to the high requirements of the CAA for a reliable, secure and convenient control of the taxi traffic on the land side of the airport
Results
Reliable dynamic identification up to 10 meters
Compliant to world-wide airport radio regulations
Non-stop convenient taxi identification
Image source: finavia.fi